Customer's Solutions
Addition On-top Service
part from supplying our wire and cable in standard packaging, Feng Tai Electronic can also add value on top to your manufacturing through our cutting, stripping, tinning, crimping, re-spooling and wire assembly capabilities.
Custom-made Wire and Cable
Feng Tai Electronic is one of your partners who can make a high performance wire and cable to meet your specific requirements. Just contact us by telling your specification or drawing, our customer oriented team will support you to find a solution.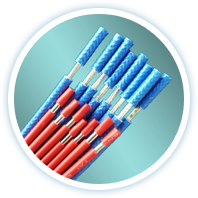 Related Industries
Feng Tai Electronic offers a wide range of high performance wire and cable products for the selection by different industries in our daily life. It covers from our basic home electrical appliances, communication technology, lighting industry and thermo equipment; To the specific industries like aerospace, marine and defense, automotive industry and medical or surgical equipment etc.
Global Delivery
Feng Tai Electronic is offering a full range of specialist logistical solutions for all parts of the world. We are working with prestigious freight forwarders in partnering manner, which is offering reliable delivery services by means of air, sea and road transport with all required documentation provided.
Our experienced team is available to discuss your needs upon request. Our good relationships with the partner freight forwarders also enable us to offer the best freight rates and services all over the world.
We ship to South East Asia every day of the week. We offer weekly sailing to American and European countries.
We are expert in international packaging requirements. From the small packages to the large pallets we ensure all packaging is done to the highest specifications.
From planning to packaging to paperwork, we aim to make dealing with us simple, fast and efficient, whatever your location.